Beloved Wisconsin Author Ben Logan passed away September 19, 2014 at the age of 94.
Best known for
The Land Remembers
, Logan was a a prolific author who enjoyed his audience.
His Seldom Seen farm near Viroqua, Wisconsin was placed in the Mississippi Valley Conservancy in 2008 for protection.
"Once you have lived on the land, been a partner
with its moods, secrets, and seasons, you cannot leave.
The living land remembers,
touching you in unguarded moments, saying,
'I am here. You are part of me.'"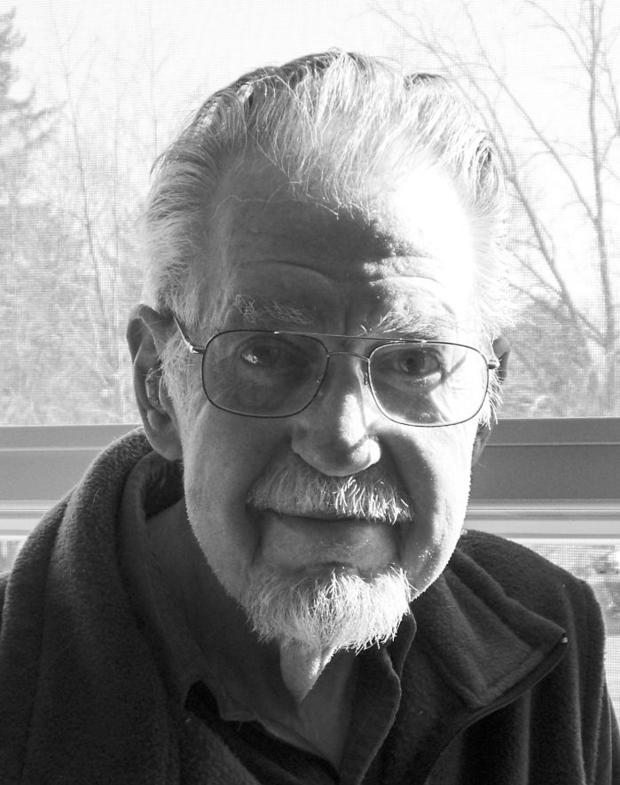 Ben Logan
was born in 1920 on farm near Seneca and Mount Sterling; studied agricultural journalism at the University of Wisconsin-Platteville and Madison. During WWII, he served in the Navy. After the war, he worked as a merchant seaman before returning to finish his master's degree in Wisconsin. Further travel brought him to Mexico where he studied anthropology and creative writing. From 1960-1985, he served as senior producer for United Methodist Communications in New York. Logan published his autobiographical classic The Land Remembers in 1975, for which he won the 1976 Banta Award. After retiring from United Methodist Communications, he moved back to his boyhood home in Wisconsin. He published The Empty Meados in 1983. UW-Platteville awarded him the Distinguished Alumnus Award in 1984 and he won an Emmy Award in 1986 for his documentary "Taking Children Seriously."
Read the obituary
HERE
.
A memorial service is scheduled for 3 PM in Gays Mills on October 26, 2014.
Here is a
Goodreads List
of his works.
Excerpt from Every Root an Anchor
Author Ben Logan relaxes in his old family farmstead near Steuben in Crawford County in 2006 Photo Credit-Gary Porter, Journal-Sentinel
At home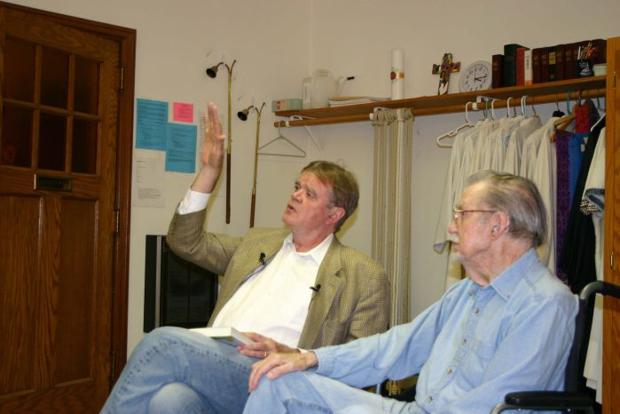 Ben Logan
with Garrison Keillor