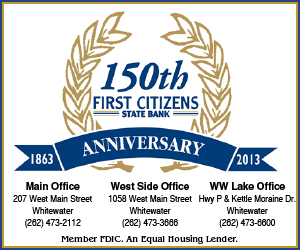 The Friends of Lorine Niedecker will host the sixth
Lorine Niedecker Wisconsin Poetry Festival
on Friday and Saturday, Oct. 10-11, at the Dwight Foster Public Library in Fort Atkinson.
Free and open to the public
The Poetry Café will provide the mash-up of poets, writers, publishers, and poetry appreciators.
This year's highlights include:
A Tour
of the poet's museum archive, the Niedecker Room and regional history in anticipation of a Saturday evening presentation on Increase Lapham.
The Poetry Path
created with sidewalk chalk will start at the Fort Atkinson Farmers' Market on Milwaukee Avenue and continue in front of the library.
Open Mics
will be held on Friday evening at the Café Carpe, moderated by Marilyn Taylor.
Meet with poets
in small groups for discussion about their work and the poetic process and this year, and two Writers Workshops
For a complete schedule,
event descriptions and list of presenters and their biographies at the festival, visit
www.lorineniedecker.org
, or Google Wisconsin Poetry Festival or contact Ann Engelman at (920) 563-0416 or Amy Lutzke (920) 563-7790.