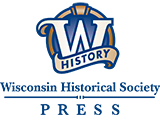 IMMEDIATE RELEASE
March 2015
Top Authors—Perry, Apps & Hildebrand—Join Literary Forces
for Wisconsin Historical Society "Writers Forum" in Eau Claire
New York Times Bestselling Author
Michael Perry
, Celebrated Rural Historian
Jerry Apps,
and Award-Winning Author
John Hildebrand
join literary forces for a special Wisconsin
Historical Society "Wisconsin Writers Forum" at
10 a.m. May 12
at the Eau Claire Regional
Arts Center (the State Theater) in downtown Eau Claire.
The Wisconsin Historical Society Press's
top-selling trio will discuss how to capture a "sense
of place" and how to write about personal history and experiences in captivating ways. The
panel discussion will include time for audience Q&A. Eau Claire's The Local Store will host an
on-site book signing at the Regional Arts Center featuring each author's Society Press and
other titles immediately following the Forum.
The Writer's Forum is free, but reservations
are suggested through the Wisconsin Historical Foundation at the
website
by
May 8.
The Wisconsin Writers Forum is part of the Wisconsin History Tour: Sharing Wisconsin's
Stories One Community at a Time, a statewide outreach program conducted by the Wisconsin
Historical Society. The Tour offers a sampling of the history and stories the Wisconsin
Historical Society has been gathering since its founding in 1846 in a traveling exhibit and
history- related programming. The handcrafted exhibit will be displayed in Eau Claire
throughout the month of May at the L.E. Phillips Memorial Library. History-related
programming, including the Writer's Forum and many other presentations and workshops,
runs from May 12-19. Check the Wisconsin History Tour web site at
www.wisconsinhistorytour.org
for updates and more Tour programming information.
For more about the Wisconsin Writers Forum, contact Society Press Marketing
Manager Kristin Gilpatrick at kristin.gilpatrick@wisconsinhistory.org or Wisconsin History Tour
Coordinator Mary Jane Connor at 608-212-5497 or maryjane.connor@wisconsinhistory.org.
Wisconsin Historical Society
816 State Street
Madison, WI 53706
Collecting, Preserving and Sharing Stories Since 1846